Farmaish means "Sound of Soul". Lets enjoy it together.
Presenting memorable songs programme in totally unique style will
be the motto of our own Vadodara's Farmaish Club.
It is said for art that whatever you know is more & whatever you can
enjoy is most.
To get eternal peace listen to music & enjoy the song.
साहित्य, संगीत – कला विहीन:
संगीत पशु: पुच्छ विषाणहीन:
(A person who has no interest in literature. music, art is like a real
animal without tail and horns.)
When sound of the music takes the form of song then it creates the
kingdom of tunes & rhythm.
So, lets enjoy together harmony of arts to get eternal joy
ફરમાઈશ એટલે હૃદયમાંથી નીકળેલો રણકાર જેને આપણે સૌ સાથે મળીને માણીએ.
અવિસ્મરણીય ગીતોના વિવિધતાસભર કાર્યક્રમોની તદ્દન અનોખી રીતે રજુઆત
કરતુ વડોદરાનું અનેરૂ જુથ એટલે આપણુ ફરમાઈશ ક્લબ.
કલા માટે કહેવાય છે કે જાણ્યું એટલું ઝાઝું નું માણી
એટલી મોજ.
સંગીતને સાંભળો અને ગીત ને માણો પછી જુઓ કે મનને કેવી અદભૂત શાંતિ મળે છે.
साहित्य, संगीत – कला विहीन:
संगीत पशु: पुच्छ विषाणहीन:
(સંગીત, સાહિત્ય અને કલા વિનાનો મનુષ્ય પુંછડી વિનાના
પશુ સમાન છે.)
નાભીમાંથી નિકળેલો નાદ ધ્વની સ્વરૂપે ફેલાઈ છે ત્યારે સંગીતની સરગમ અને સુરોનું સામ્રાજ્ય સર્જાય છે.
તો ચાલો આપણો સૌ સાથે મળીને ગીત-સંગીત અને કલાનો ઈશ્વરીય આનંદ માણીએ.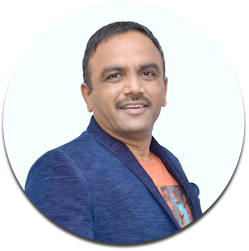 Rakesh Shah
Rakesh Shah an entrepreneur having business of Foreign Exchange but with a heart that has many musical strings attached to it.
He has a great affinity towards Music & Artists.
A great Listener and great admirer of music likes to get engrossed into the sea of Music.